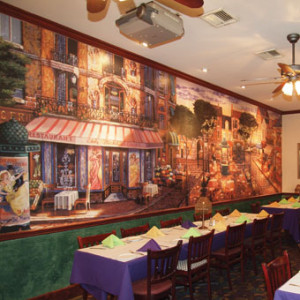 40-12 Bell Blvd. Bayside, NY 11361 Phone: (718)224-2200
Bayside
www.bourbonstreetny.com
With the same spirited Cajun American cuisine served and vibrant jazz played at their restaurant, Bourbon Street is an exciting place to have your next party. A private party room extends into a second room, to comfortably accommodate all your guests. Rehearsal dinners, engagement parties, birthdays, weddings, bar-mitzvahs, christenings, communions, anniversaries, showers, funeral dinners, corporate events, church functions, pharmaceutical dinners, union meetings, teachers and financial groups are among the different functions held. They will custom design your party for a brunch, luncheon or dinner, either sit-down or buffet and special occasion cakes are available.