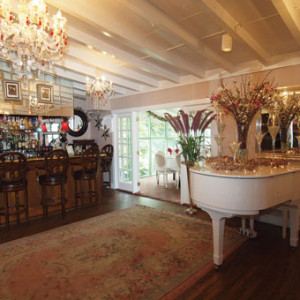 1175 NORTH COUNTRY ROAD STONY BROOK, NY 631.751.3332
Stony Brook
CountryHouseRestaurant.com
The Country House is the ideal location for intimate boutique parties. Five private dining areas, each with their own character and theme, will surely provide the right ambiance for your birthday, shower, anniversary, confirmation or corporate event. The Old Field, Fireside, Patio, Green and Tea Garden rooms can accommodate your party of 8 to 120 guests. Outdoor receptions are a delight during summer and autumn. Personal menu planning tailored to your taste and budget will make your individual party unique and exciting. Host your custom boutique wedding year round and exchange vows in the beautiful outdoor Enchanted Grove or in front of a roaring three century old fireplace. Whatever the occasion, the staff at the Country House make it a memorable one.